Joe Monaco
---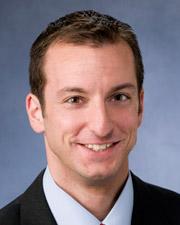 Associate Vice Chancellor for Public Affairs
Biography
—
Joe Monaco is the associate vice chancellor for public affairs at the University of Kansas. Based in the Office of Public Affairs, he develops messages and communications related to the university's public image and brand, administration priorities and other matters involving public perceptions of KU.
Prior to joining KU, Monaco was the public information officer for the Kansas Department of Commerce, where he served as the department's spokesperson and implemented strategic communications campaigns to recruit businesses to Kansas. From 2002 to 2004, he was a reporter for Hearst Newspapers in Houston.
Monaco has a master's degree in political science from the University of Kansas and a bachelor's degree in journalism from the University of North Carolina at Chapel Hill.